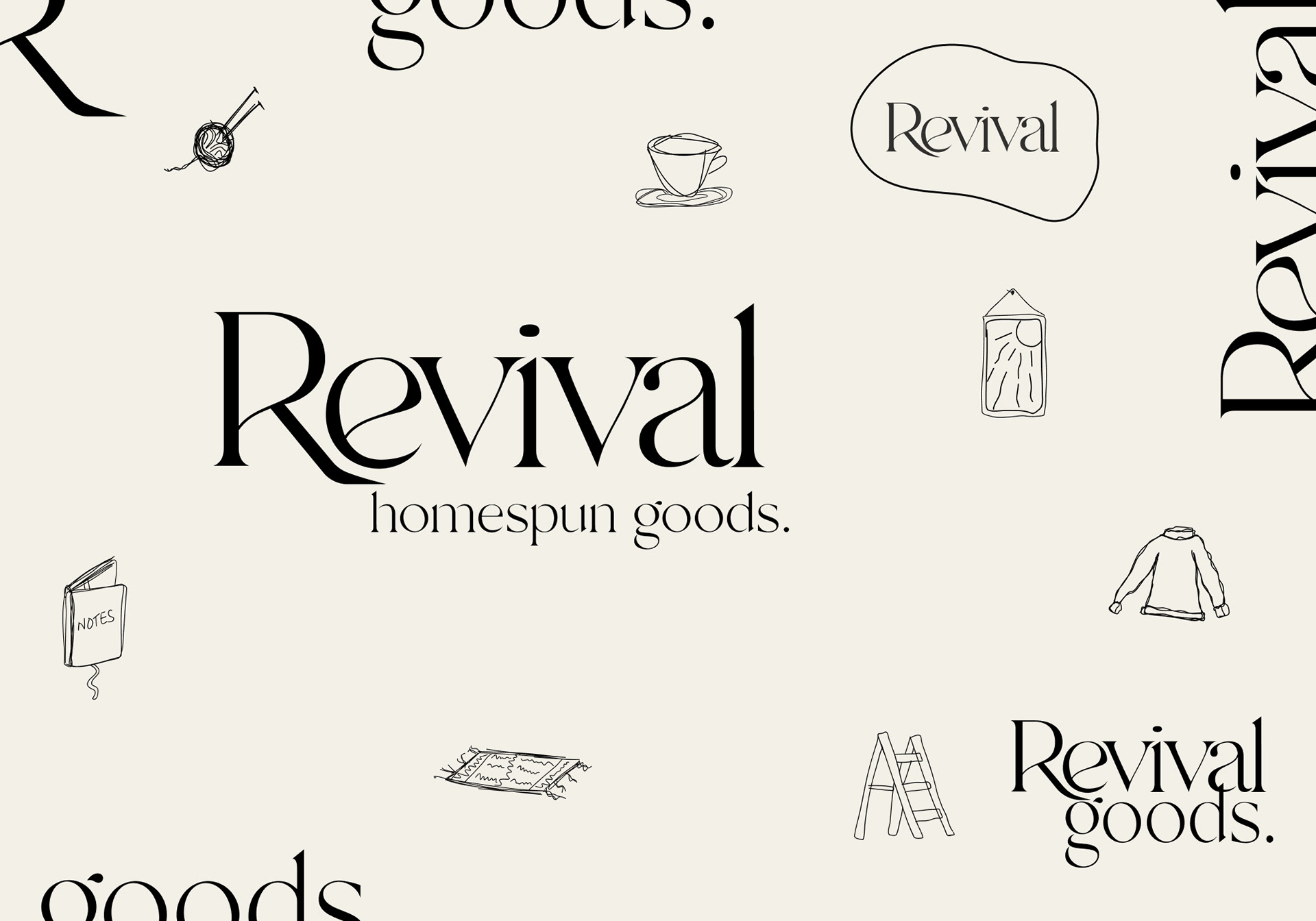 Revival is a home decor and lifestyle publication; however, their mission is to, as the name suggests, breathe life back into artifacts as well as methods of creating that have become overlooked since the days of the industrial revolution. Their mission is to revive old ways of working, to return to the basics of hand-made, homespun goods. Their publication highlights artisans, salt-of-the-earth types who unpretentiously create beauty with all the flaws and imperfections of their humanity, woven in every stitch of fabric, felt in every indent of pottery. 
The challenge for branding Revival was to take their mission and relay that to a contemporary audience without playing into hyper-minimalism trends that impart little feeling and avoid kitschy vintage vibes. We wanted to embolden Revival's target audience, the 30-something's who are tired of the mass-produced, fast-fashion culture that has swallowed up the modern world. 
To accomplish this, we kept the palette neutral so as not to distract from the focus of Revival, which is the makers and artifacts. The typographic choice was to use a lively serif, personality abound but without frills, paired with a sans serif that, from a distance, appears clean and orderly but upon further inspection, shows it's own flaws as if the paper was moved before the ink was quite dry. 
The primary logo is the word itself, as Revival embodies so many elements and facets of creation. Revival is the umbrella to which we added hand-made, sketchy illustrations to offset the typography's cleanliness and add a spark of warm humanity to the brand.
The social media templates we created for Revival are sleek and contemporary, appealing to their social media community's diverse audience. The layouts are frameworks for the Revival team to tell the publication stories in bite-sized, social-media-friendly formats. We also created a set of templates for Revival to use for shop updates, sales, and general social advertising. 
Revival is a combination of wabi-sabi philosophy, a dash of rebellion, and a true appreciation for a homespun creation's tactile experience. Their branding is a reflection of those values - created for the era of the internet, for the new wave of adults who are casting off the baby boomers' love of mass-production and fast, cheap labor and reimagining the future.